Mitsubishi Lancer Owners Manual
When replacing the bulb, put the rear room lamp switch into the "OFF" position.
1. Insert a straight blade (or minus) screwdriver with a cloth over its tip into the notch of the lamp assembly and pry gently to remove the lens.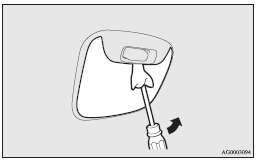 2. While holding down the tab (A), pull out the bulb.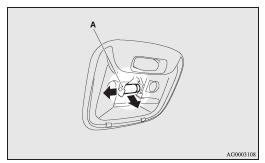 3. To install the bulb, perform the removal steps in reverse.

Note
► When mounting the lens, align the tabs (B) with the holes on the vehicle body.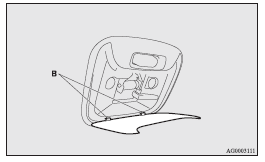 © 2022 www.mitsuguide.com. All Rights Reserved.