Mitsubishi Lancer Owners Manual
1. Remove while pressing the lamp unit (A) to the left side.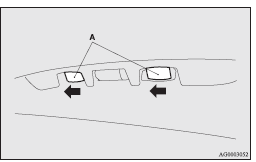 2. Insert a minus screwdriver with the end covered with a cloth or other object to press the hook (B) aside and remove the lens.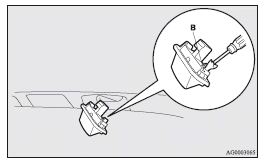 3. Remove the bulb by pulling it out.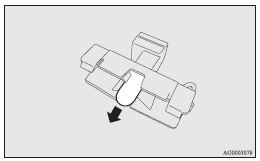 4. To install the bulb, perform the removal steps in reverse.

Note
► When installing the lamp, insert tab (C) first then align and insert tab (D).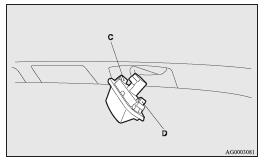 © 2022 www.mitsuguide.com. All Rights Reserved.