Mitsubishi Lancer Owners Manual
1. Remove the screw (A).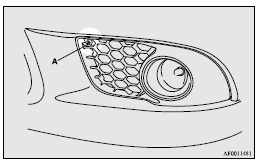 2. Pull the cover out in the direction of the arrow shown in the illustration.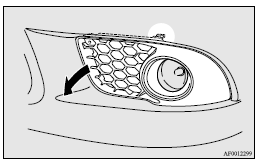 3. Remove the screws (B) and pull the entire lamp unit out.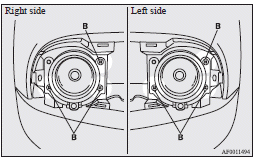 Note
► When unfastening the screws, be careful not to mistakenly move the beam position adjustment screw (C).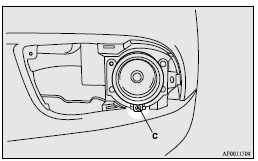 4. Push the connector (D) to disconnect and remove the fog lamp.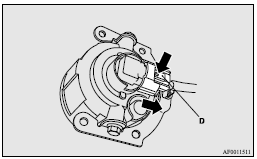 5. Remove the bulb assembly (E) by turning it anticlockwise.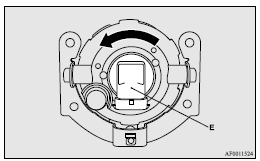 Caution
► Handle halogen lamp bulbs with care.
The gas inside halogen lamp bulbs is highly pressurized, so dropping, knocking, or scratching a halogen lamp bulb can cause it to shatter.
► Never hold the halogen lamp bulb with a bare hand, dirty glove, etc.
The oil from your hand could cause the bulb to break the next time the fog lamps are operated.
If the glass surface is dirty, it must be cleaned with alcohol, paint thinner, etc., and refit it after drying it thoroughly.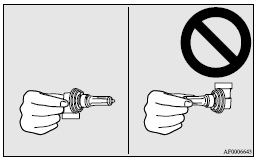 6. To install the bulb, perform the removal steps in reverse.

Note
► When mounting the cover, align the hook (F) on the cover with the hole in the body.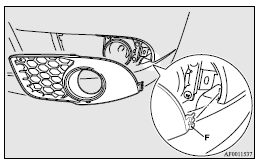 © 2022 www.mitsuguide.com. All Rights Reserved.