Mitsubishi Lancer Owners Manual
1. Remove the clips (A) and clips (B), then remove the duct (C) and the upper cover (D).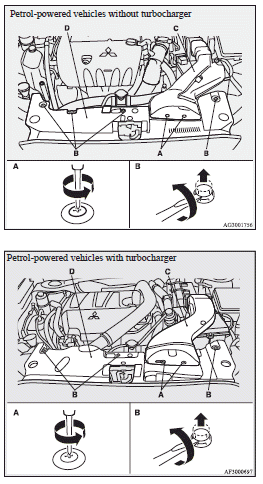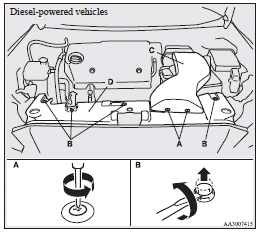 2. Remove the entire socket and bulb assembly (E) by turning it anticlockwise.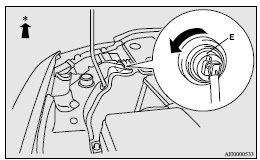 : Front of the vehicle
3. Remove the bulb by pulling it out.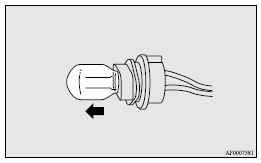 4. To install the bulb, perform the removal steps in reverse.










© 2022 www.mitsuguide.com. All Rights Reserved.